Hero Image
Educational first for the Western Treatment Plant
In a unique and exciting new learning experience - Melbourne Water has launched virtual excursions and webinars of its world renowned Western Treatment Plant for school and university groups.
For the first time - the online platform will offer students an immersive, 3D virtual tour of Melbourne's largest sewage treatment site - beamed straight to their classroom laptop or home computer if remote learning.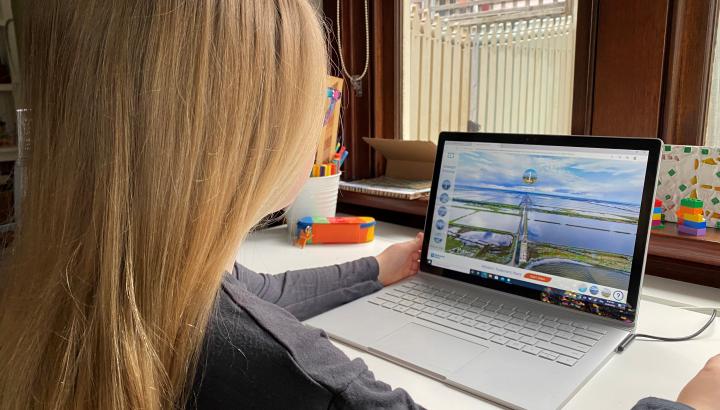 The online tour allows students to learn about and experience the Plant in all its glory - minus the smells!
Melbourne Water Education lead Yvonne Cabuang says experienced Melbourne Water educators will guide students throughout the session and answer questions along the way.
"Our presentation covers everything from the key stages of the sewage treatment process, to explaining the world-renowned wetland, biodiversity and heritage values of the site.
"From century-old paddocks to bubbling sewage treatment ponds, students can check out 360-degree views and watch videos of the treatment process.
"We also cover lots of  interesting facts including how the Plant is a world leader in environmentally friendly sewage treatment - we capture methane under two covers the size of the MCG which generates power to help run the site.
"Students will discover the Western Treatment Plant is also one of the  world's most popular bird watching locations and that we treat 54% of Melbourne's Sewage – 550 million litres worth every year," Ms Cabuang said.
The free educational experience has been designed with remote learning in mind and will be offered in two formats:
•a one-hour virtual excursion suited to primary and secondary students and
•a two-hour webinar suited to VCE and tertiary students.
School and tertiary bookings can be made here.
An app enabling anyone to step though an augmented reality doorway into the Plant is also available for download.
Media: Catherine Garrett 0429 219 084