Hero Image

#EachforEqual – Melbourne Water celebrates International Women's Day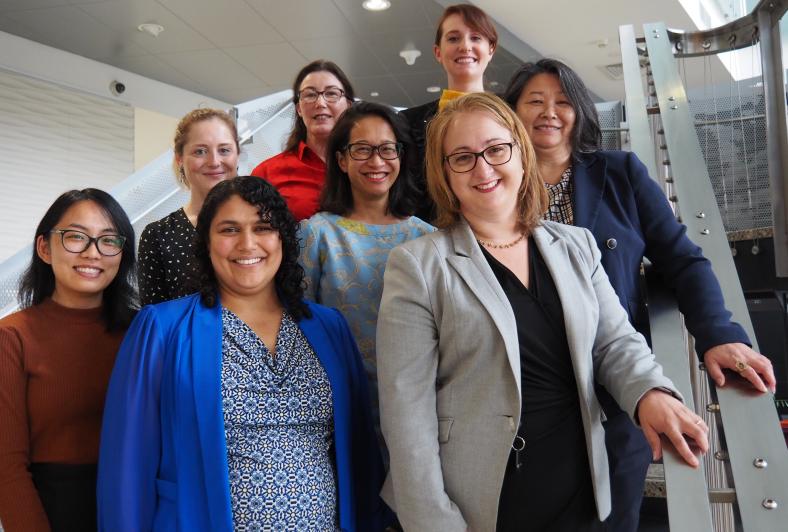 International Women's Day is a global celebration of women and their achievements — and a call to action for increasing gender equality and representation.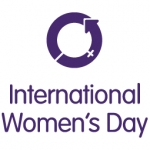 This year's theme is #EachforEqual – meaning an equal world is an enabled world.
Melbourne Water supports the idea that equality is not just a women's issue, but a business issue and gender equality is essential for communities to thrive.
Melbourne Water is committed to building a diverse workforce and an inclusive culture.
We're proud to have many talented women among our team – below a few share their stories with us.
Amy Higginbotham, Team Leader Process and Plant Optimisation
"I love working at Melbourne Water because of the community value of the work that we do in supplying drinking water, treating sewage and maintaining healthy waterways. But I also love working at Melbourne Water because of the culture of inclusivity and the structures in place which support women in the workplace. The support for flexible working arrangements allow me to work full-time and still spend plenty of time every day with my two-year-old. I have also enjoyed being involved in leadership and networking opportunities, for women, which have supported my development and provided me the opportunity to learn with, and from, the many excellent women I work alongside. Working with many fathers who have taken parental leave inspired my family to do the same. My husband took three months off when I returned to work and the parental bond and skills that he gained means that we are equals - in parenting and in our careers."
Andrea Burns, Team Leader, Strategic Projects & Policy
"In my seven years with Melbourne Water, I have been privileged to work across a number of different areas including catchments and land, asset management and now customer and strategy. Melbourne Water's commitment to diversity and an inclusion is not just celebrated and valued across our organisation, it is part a fundamental part of who we are expressed in our culture. The diversity and inclusion commitment is visible throughout, from our senior executive team through to each of our individual contributions on a daily basis. I am proud to work for an organisation who is leading the sector in its commitment to enhancing the life and liveability of our city."
Jill Sears, Diversity and Inclusion Manager, People and Capability
"I'm a curious person and place a lot of value on life-long learning. Melbourne Water's commitment to learning and its status as a learning organisation provides a wide array of various opportunities for employees to continue to learn and develop. In my case, access to study leave enabled me to attend classes for my Masters of Law, which I completed last year. The skills and knowledge gained through my formal studies have enabled me to provide workable people solutions, and are applicable to a wide range of projects, contributing to positive outcomes for both employees and the organisation.
Learning at Melbourne Water happens every day. Everyday opportunities and knowledge sharing across business areas, like Waterways and Land, Integrated Planning, Safety and Diversity and Inclusion can all inform the way we operate."
Juanita Karena, Natural Resource Management Trainee
"What I'm enjoying most about working with Melbourne Water is that no two days are the same. I learn something new every day on the job. My team and supervisors are always happy to guide, encourage, and push me to achieve my goals. My ancestors were avid caretakers of this land and our waterways from millennia prior to colonisation. Being able to do some of what they did, to be a part of the land's rehabilitation, makes me feel like I am continuing their legacy. By having the chance to learn the intimate details and history of the sites we look after, I've gained a level of cultural understanding I didn't have before working here. It has been really eye opening. My colleagues are easily the best part of Melbourne Water. They are passionate, caring, kind, and fun to be around inside and outside of work. My team's enthusiasm is contagious and it's hard to not be inspired as well. My team at Melbourne Water has gone out of their way to make me feel at home and I'm so grateful - thanks heaps you mob!"
Julie Heinz, Procurement Strategy and Governance Specialist
(Julie is pictured right with her daughter Sasha)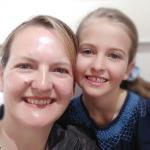 "I love that Melbourne Water is a progressive place to work, especially in terms of diversity and inclusion.  After an eight-year career break for a number of family reasons, I thought my professional life was well and truly over.  When a part-time role came up at Melbourne Water offering interesting and challenging work, I jumped at the opportunity. I was impressed that the interview focussed on what I could bring to the role rather than my time out of the workforce. I felt valued. Melbourne Water supports my aspiration to balance family and work life. It's a great place to work."
Kim O'Hoy, Education Officer
"As an educator at Melbourne Water I see many secondary school students searching for a pathway that will guide them to their future profession. Fortunately, in my role, I can talk to these students about a breadth of opportunities in the water industry that is inclusive. I am not limited for choice when I seek a role model at Melbourne Water to speak with these students. I can provide them with real stories of a person's journey that can speak to these students' gender and diversity. There should be no limits on these students' journeys in life."
Li Choong, Team Leader, Process and Plant Optimisation
"The work we do at Melbourne Water is directly aligned to my personal values and I'm grateful for the opportunities to work in the exciting and topical areas of renewable energy, emissions reduction and resource recovery. It's rewarding that business decisions I contribute to will have a positive impact for future generations. I have appreciated and benefited from the challenges that Melbourne Water has given me in facilitation, accountability, secondments and project management. I have been supported through mentoring, leadership opportunities and a `give it a go' environment. At Melbourne Water I feel that I am judged on the quality of my work and how I conduct myself, not by out-dated social norms. I have made use of flexible working arrangements to juggle the needs of my young family. And I feel that my ethnicity and gender at work is normalised with Melbourne Water's commitments to building a workforce that reflects the community it serves."
Dr Nerina Di Lorenzo, Executive General Manager, Service Delivery
"Since commencing in my role six months ago, I have seen and heard the very strong message that Melbourne Water is a place that welcomes inclusion and diversity. This intent has been very strongly supported through positive work conditions and programs which I see being genuinely utilised. For example, the way flexible work arrangements are used across many levels in the organisation. I have also been delighted to see emerging leaders developing and being supported within the organisation. These consistent messages and practices contribute to making Melbourne Water a great place to work."
Sylvia Campbell, Technical Management Systems Lead (Water Supply)
"Melbourne Water is so supportive. On maternity leave I was included in team events and training, and my manager even explained a restructure to me at my house. Being a woman in operations is challenging and the business established quiet rooms outside of head office. Since then I've experimented with every variant from 2 days per week to full time, sharing primary care with my husband. The business' commitment to gender pay parity was evident when they committed to change a policy after I identified a systematic gender pay gap. It's great to see improvements in gender equality every year."
Wira Yan, Graduate Environmental Engineer
"I love working at Melbourne Water because of the positive impact our work has on our communities and the environment. I also love working here because of the complexity of our work as we respond to population growth, urbanisation and climate change, and the diversity of our work as a result of the wide range of services we deliver. There's a wealth of development opportunities and so many inspiring and supportive role models at Melbourne Water, creating an enabling environment for me to grow and prosper."