Hero Image

Community-led Stony Creek rehabilitation plan open for feedback
Local community members are encouraged to provide feedback on the draft 'Stony Creek Rehabilitation Plan' to help restore, enhance and protect Stony Creek. It follows the West Footscray fire on 30 August 2018 which devastated a 5km section of the creek.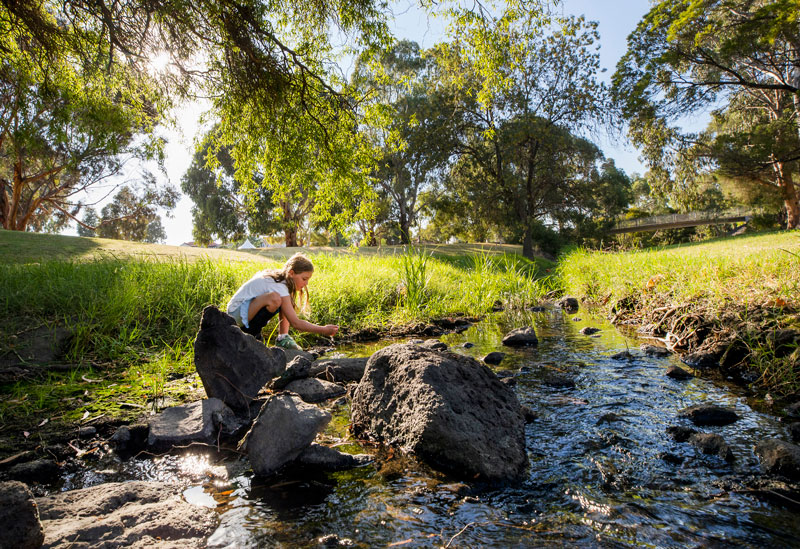 The draft plan has been developed based on significant community input and consultation activities in February and March – and includes actions that were developed and prioritised during collaborative workshops.
Melbourne Water Acting Manager, Catchment and Water Quality, Emily Phillips, said the draft plan directly reflected input received through a community-led process.
"As custodians of Melbourne's waterways, Melbourne Water understands how important waterways are to their communities. The Stony Creek community have been involved in developing this plan every step of the way. 
"Melbourne Water thanks the community and other stakeholders for their input and now invites feedback on the draft plan.
"The Stony Creek Rehabilitation Plan identifies long term and sustained actions that span recovery to active rehabilitation of the creek and its surrounds, including an aspirational community vision for Stony Creek of 'a healthy and clean natural community asset that consistently supports a thriving ecosystem'.
"As a ten year strategy, it establishes the foundation for rehabilitation to help bring the community's vision for Stony Creek to life," Ms Phillips said.
 While being led by Melbourne Water, the plan has been jointly developed with the community, EPA Victoria and Maribyrnong City Council, and complements the 'Stony Creek Future Directions Plan'.
 The draft plan is open for public consultation from Wednesday 3 July until the end of the month. Feedback will be used in the preparation of the final plan to ensure it aligns with community expectations, values and aspirations.
For more information or to have your say, visit: yoursay.melbournewater.com.au/stony-creek-rehabilitation
Media - Catherine Garrett 0429 219 084
Stony Creek Rehabilitation

Help shape the long-term rehabilitation of Stony Creek following the large warehouse fire in West Footscray last year.