Hero Image

'Choosing to Challenge' - In Their Words
Melbourne Water is proud to recognise and celebrate our diverse workforce and inclusive culture.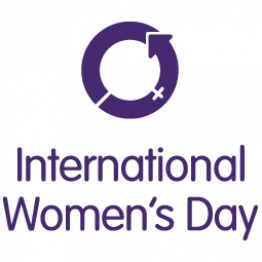 International Women's Day, celebrated annually on March 8, is a global celebration of women and their achievements.
This year's global theme, #ChooseToChallenge, aims to seek out and celebrate the women who choose to challenge and call out gender bias and inequality and in doing so - help to create an inclusive world.
From challenge comes change.
We're proud to have many talented women among our team – and we've highlighted a few who choose to challenge.
Erin Beel, Lead User Experience Designer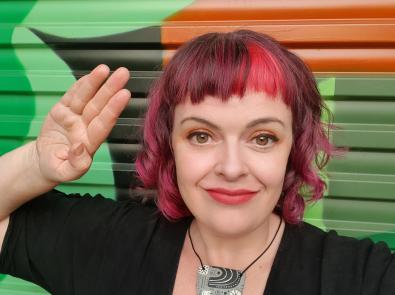 "Organisations have the choice to embrace their people who choose to challenge, or unfortunately, they can also choose to not listen or to silence.
I'm someone who speaks up about matters such as inequality and fairness. What I love about working for Melbourne Water is not only do they listen, but just as importantly, they also act.
When I raised that there were gaps in our digital accessibility adherence and offered my expertise, Melbourne Water listened. They acted on what they heard by inviting me to join our Accessibility Working Group.
In that gesture, Melbourne Water, my employer - showed me I was being truly listened to. They saw me as a change maker, not a trouble maker.
Since then, I've had success in raising the maturity and profile of digital accessibility at my organisation and I credit that to me choosing to challenge  and Melbourne Water choosing to create an environment where that is encouraged and supported.
Last year I was honoured to receive the Victoria Enablers Change Maker Award and highlight the importance of digital accessibility. Because equal access is a fundamental human right."  
Alicia Pickering, Acting Manager of Marketing, Media and Government Relations - who led our international-award winning Next Generation Community Engagement Program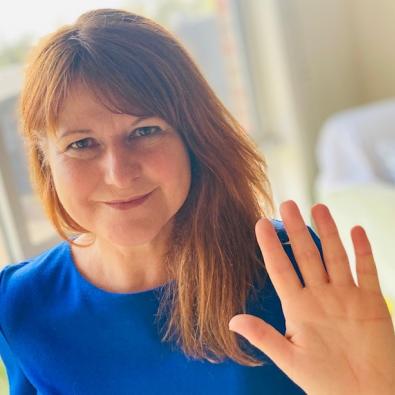 "Throughout my career I have continually strived to be an inspiring female leader. One who leads strategically, encourages and mentors my team and helps them to deliver on their goals while achieving day-to-day success. 
However, as many other working women experience – the juggle is real.
Balancing delivery at a high level, people leadership and implementation of an organisation-wide transformation project – while working part-time - can be challenging. The result is professional development can take a back seat.
But not at Melbourne Water where my leadership progression has been encouraged and enabled at every step. I was attracted to work for Melbourne Water by its values driven culture and proactive focus on flexible working and diversity and inclusion.
In my four years with the organisation, I am delighted to find that this culture is real and that flexible working is not only encouraged, but supported at all levels.
I am also inspired by the talented women leaders I work with who role model these values on a daily basis. Like them, I strive to be the change I want to see andcreate a culture where leadership success and flexible working are synonymous - and where emerging female leaders can aspire and flourish without compromise.
This has been my journey so far. I was selected to participate in Melbourne Water's inaugural Unite Women in Leadership Program, aimed at developing current and future female leaders. Since this enlightening course I have been given the opportunity to step up and into a key leadership role.
As a mother of an eight-year-old girl, it is even more important that I choose to keep challenging, set an example for her and help create sustainable change for the next generation of female leaders."
Edyta Grzyb, Program Team Leader
"The Melbourne Water Pathways Program, which I have the privilege to lead, is an employment initiative delivered in partnership with the Major Program Delivery Partners and Service Providers.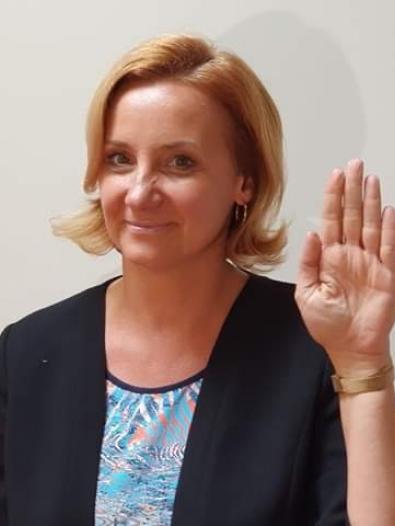 I am very passionate about this program. It is not only strongly tied to our organisation's strategic vision of 'Enhancing Life and Liveability', but also my personal values.
The Pathways Program is designed to foster a culture of inclusion and build internal business capability to work with individuals from culturally and linguistically diverse backgrounds.
It provides individuals at risk of marginalisation – whatever their area of expertise - with the valuable work experience needed to start their career in Australia.
It aims to provide participants with multiple pathways to ongoing employment, by offering rotations between Pathways Partners while at the same time - building capability within the broader industry.
It's rewarding to see how this life changing opportunity impacts individuals, who often hold desired qualifications but struggle to gain work experience within Australia.
Not only does the program have significant benefits for participants, it has positive flow on impacts for their families, communities and the culture of Melbourne Water. It builds on our capability in meeting the needs of our diverse customer base and is exceptionally rewarding.
Initiatives which address both business and social impacts present the opportunity for leadership and innovation across many areas important to business, government, and the community.
This leadership is more important than ever as we see culturally diverse communities - in particular women - disproportionately impacted by unemployment due to the coronavirus (COVID-19) pandemic.
By establishing this program, we are embracing the opportunity to demonstrate leadership in how we approach diversity and inclusion and build our future workforce."
Jamilla Hull, Process Engineer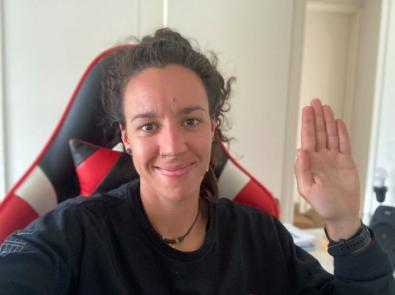 "I grew up in Adelaide and earned my double degree in chemical engineering (honours) and finance. As a numbers person, I loved this opportunity - I was very engaged!
My activism journey started while I was studying at the University of Adelaide.
I joined a political club which was very focused on marriage equality. I attended marches and rallies with this group, assisted with distributing information and reaching out to people about this important issue.
It's interesting to reflect back about how hard we were fighting to get this equal right and how far we have come as a nation on this.
I moved to Melbourne in 2015 and shortly after joined Melbourne Water as a graduate engineer. I discovered that we had an LGBTI+ and ally working group called Refract so I quickly found out when the next meeting was and signed up!
I was involved with the launch of Refract across Melbourne Water, speaking at some site launches with my fellow Refract members. I soon found myself developing budgets for merchandise and helping to organise this in time for our first `Pride March'.
Some of the significant times I've had with Refract include helping to organise the Midsumma Pride March, facilitating the first LGBTI+ and ally training at the Eastern Treatment Plant, (where I'm normally based), and promoting rainbow lanyards so  members of the LGBTI+ community know they are supported and have a safe space when they come to work.
This year's Midsumma Pride March will be in May. I hope to see some new faces out there showing support and celebrating diversity and inclusion."
"This is how we help make change."
Zoe Minton, Delivery Optimisation Manager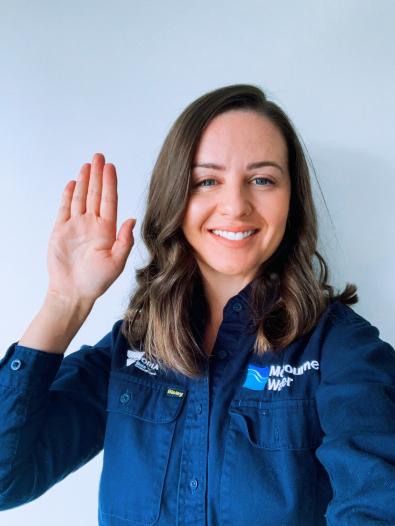 "I am lucky to work at Melbourne Water. The connection to the work we do out in our communities supplying drinking water, treating sewage and maintaining healthy waterways makes me proud to be part of this organisation.
Our work has such a positive impact on communities and the environment.
But it's also 'normal' for Melbourne Water to have women in senior leadership positions and in key roles across our workforce.
This is an organisation who encourages and supports women to challenge themselves and become business leaders.
I'm proud of our commitment to building a workforce that reflects the community we serve. Working in the People and Capability team means we have touch points all over the business and it's inspiring for me to see so many strong, confident women contributing to Greater Melbourne's Life and Liveability every day.
As a learning organisation, we're encouraged to be innovative, take risks with new ideas and have a real curiosity and appetite for learning and growing.
Melbourne Water provides a supportive environment that actively empowers women to be the best they can be and encourages us to continue the challenge the status quo."