Hero Image

Blind Creek comes to life in Boronia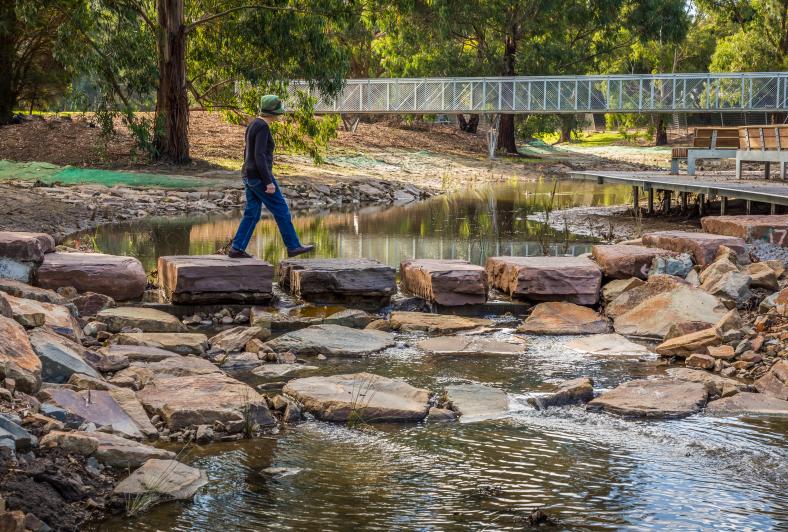 A section of a creek in Melbourne's outer east, hidden away for more than half a century, has sprung back to life thanks to Melbourne Water's innovative Reimagining Your Creek program.
Works to `daylight' a 650-metre section of Blind Creek at Boronia between Scoresby Road and Manuka Drive is now complete, giving the community another fantastic natural space to explore.
This is the latest project delivered under our Reimagining your Creek program, which aims to restore Melbourne's creeks and waterways into accessible environmental spaces for all to enjoy.
Melbourne Water's General Manager Major Program Deliver Eamonn Kelly said this section of Blind Creek had now become a real focal point for the area.
Residents and community groups had been instrumental in reviving and revitalising the creek, which was piped underground and out of the sight in the 1960s.
Blind Creek flows into Dandenong Creek near Jells Park, Wheelers Hill.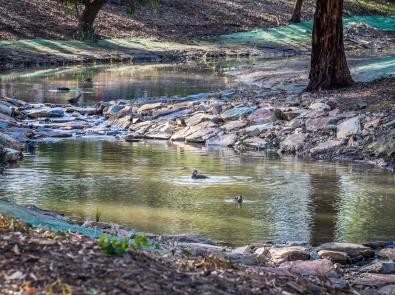 "This project has replaced an existing concrete-lined channel with a more natural waterway and surrounding open space that incorporates contemporary urban design and a native vegetation landscape that responds to community aspirations and feedback," Mr Kelley said.
"The new public space is now open for people to relax and unwind amongst nature.
We thank the community for their contribution in creating the new environmental space, ensuring it's a place for everyone to use. 
"Thanks also to residents for their patience during construction."
The project was delivered in partnership with Knox City Council, the Department of Environment, Land, Water and Planning (DELWP) and South East Water.
Knox City Council Mayor Cr Nicole Seymour said it was exciting to see Blind Creek flowing again and giving the community another new open space to enjoy.
"Knox's thriving natural spaces and green landscapes are core to our identity as a city.
"The newly daylighted section of Blind Creek restores biodiversity and creates an experience for residents and visitors to truly enjoy and interact with nature," Cr Seymour said.