Hero Image

Bay foreshore given summer refresh thanks to our Working for Victoria crews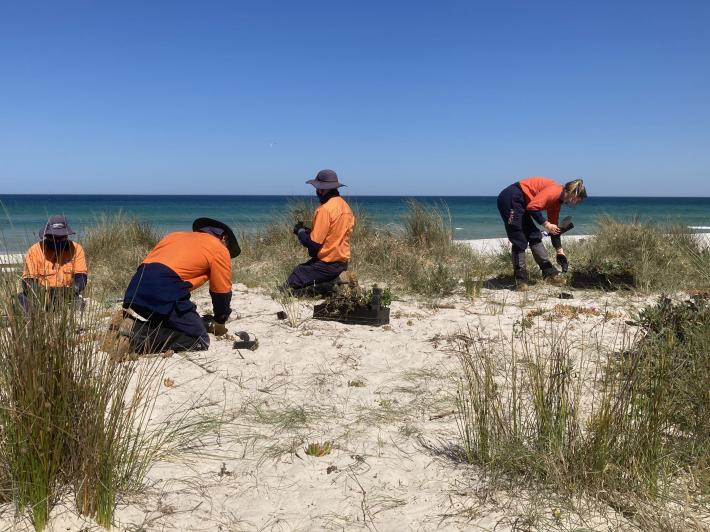 An 8km stretch of the Port Phillip Bay foreshore in the city's south-east has been given a timely make over ahead of summer, thanks to crews from Melbourne Water's Working for Victoria program.
Teams have finished an environmental project to plant 2500 indigenous coastal shrubs and grasses at five key sites between Aspendale and Carrum.
The planting areas span Mordialloc Creek, Patterson River and Surf Lifesaving Clubs at Chelsea and Carrum.
The work was carried out following up-to-date State health advice, including specific hygiene and physical distancing protocols.
Melbourne Water's Adam Ryan said it was great the team was able to help the City of Kingston with the project.
"The planting by our Work for Victoria crews will strengthen and protect the coastal dunes from erosion and also create new habitats for local and migrating animals.
"Our 'Waterway Blitz' crews are passionate about protecting and improving our city and coastal environments. These works are a fantastic opportunity to give back to local communities.
"It's been a successful collaboration between all involved," Mr Ryan said.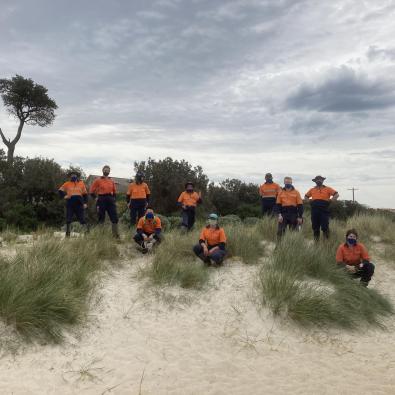 City of Kingston CEO Julie Reid commended Melbourne Water for stepping in to complete the important planting.
"We want to thank Melbourne Water for working with us to get these native plants in the ground. This will make a significant and positive difference in protecting our beautiful foreshore areas and creating animal habitats.
"This is an example of organisations working together to improve our environment and to create a better place for our community to live and enjoy," Ms Reid said.
Working for Victoria is a State Government initiative creating jobs for people and businesses who have been impacted by the coronavirus (COVID-19) situation.
Melbourne Water received funding from the program to create around 100 jobs to assist in its essential work caring for the city's waterways and land.