Hero Image

Ace new pontoon project delivered for Maribyrnong River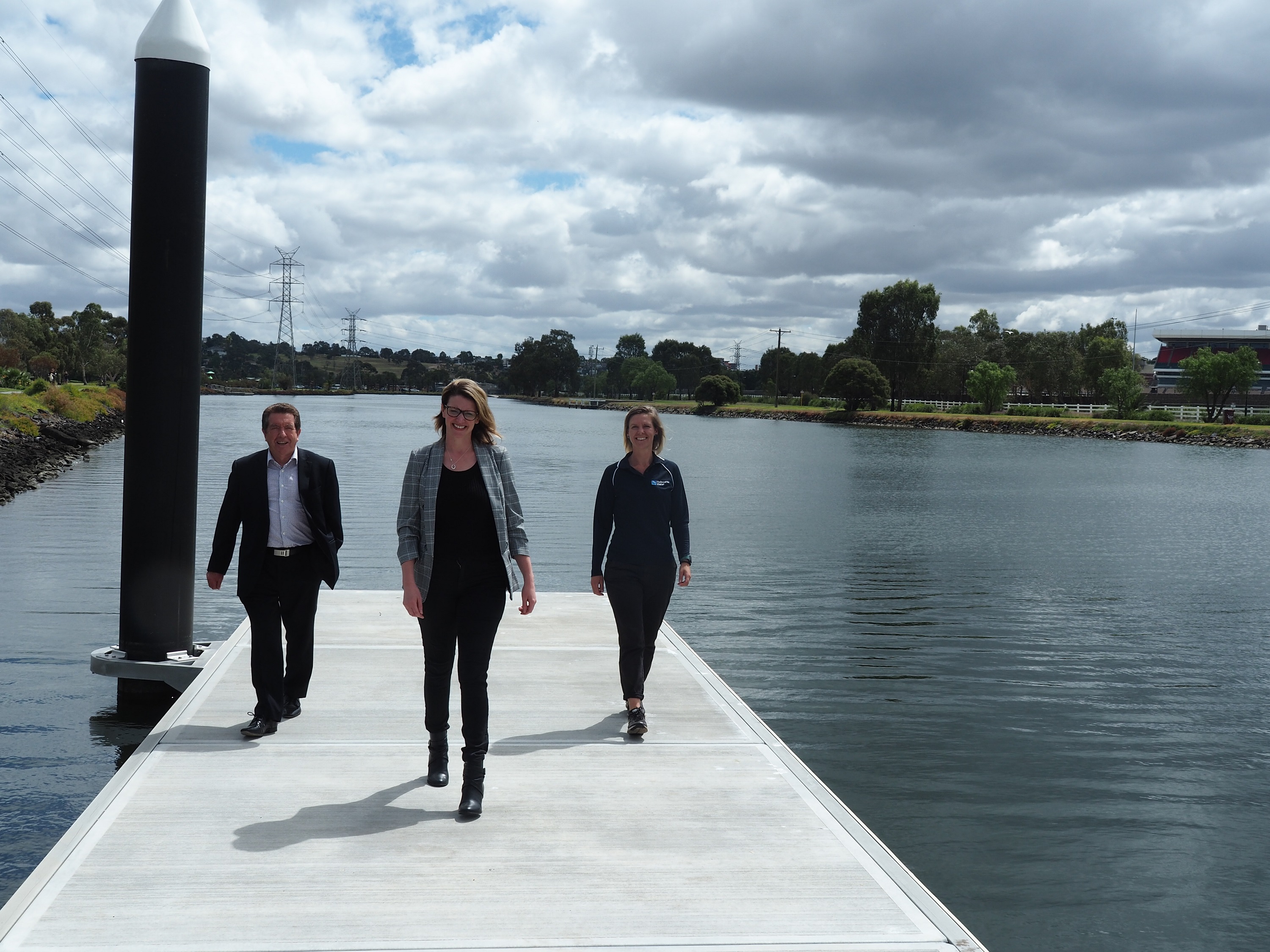 The Maribyrnong River, a favourite among locals, now has even more facilities for recreational boaters following the development of a 30m floating pontoon on the river's edge at Footscray Park.
The pontoon was completed in 2020 and encourages recreational fishing and boating. It features a lower level platform suited for use by paddle craft and seating for visitors to enjoy views of Footscray Park and surrounds.
The project also includes two new sheltered picnic and barbecue spaces along the river edge in Footscray Park, and improved path connections to the Maribrynong River Trail.
The project was part-funded by a $400,000 State Government Boosting Recreational Water Use Initiative grant, which was delivered in partnership between City of Maribyrnong and Melbourne Water.
Maribyrnong City Council contributed $300,000 to the project and carried out the installation works.
It was selected as one of nine priority areas to receive funding as part of the State Government's $3.2 million Boosting Recreational Water Use Initiative, to protect and enhance waterways across Victoria.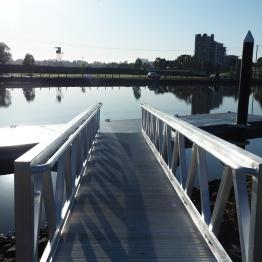 Melbourne Water's Manager North West Regional Services Emily Phillips said the pontoon has already proved a popular addition to the Maribyrnong River, allowing more people to appreciate the unsung beauty of this iconic waterway.
"Every year, over 90 million visits are made to our rivers and creeks. As caretakers, Melbourne Water recognises their importance to their local communities," Ms Phillips said.
"The installation of this pontoon will complement the work being done by the council as part of Footscray Park master plan and will promote access to the river for families and users of the park."
Maribyrnong City Council Mayor, Cr Michael Clarke said: "Our river is much loved by the community, and we have welcomed the opportunity to make it a destination of choice amongst recreational boat users.
"Families flock to Footscray Park for its wonderful playground, gardens and river views, and to now be able to sit out on the water is an added drawcard.
"This project will directly benefit the communities that live along the Maribyrnong by increasing recreational water opportunities and the flow on wellbeing and economic benefits."