A large number of councils are developing integrated stormwater management strategies that set targets for stormwater quality, harvesting and re-use. Whilst the documentation of key objectives and targets is an important first step, many councils struggle to convert this into a logical and practical implementation program.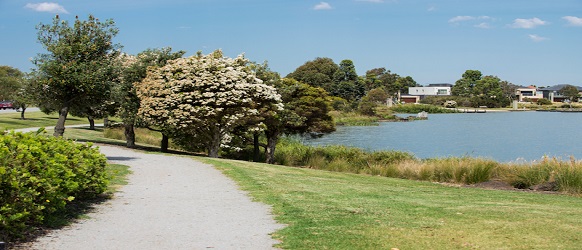 ​This project examines the next step in developing a prioritised capital works program that compares projects using a unique ranking system.
It uses real data to map which catchments are treated to best practice, so that gaps and opportunities are identified.
Potential improvement projects have then been identified investigated and modelled within each catchment.
The cost-benefits of 40 regional scale projects, in the order of $1M each, were then ranked against each other, as well as smaller streetscape and allotment scale projects to compare and prioritise the best value for money outcomes.
Partnership outcomes
Kingston Master Plan meets Living Rivers objectives by:
helping the health of our waterways and bays by improving stormwater quality and reducing stormwater quantity
implementing alternative supply options to preserve drinking water supplies
creating greener open spaces and enhanced urban landscapes
reducing flood risks
improving amenity in our local community